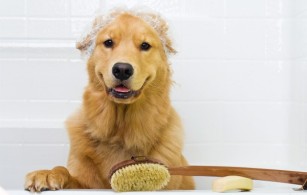 Most loving Dog Groomer Venice FL Cage free dog grooming with windows. This lowers separation anxiety. Pen area for blind, special needs or shy pets. We have live web cams! Walk in's welcome I'm also a Cat groomer Complimentary plum facial scrub All pets get FULL prep in, even if it is just a bath… which includes: Nails cut...
Read More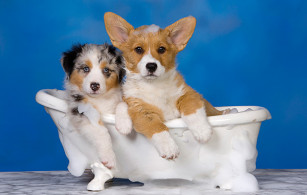 Dog Grooming Rates: Nail trims are $10 small breed $15 medium breed $20 large breed Teeth brushing with complimentary tooth brush $8 Salty Dog $20 (A 10 minute emerged bath, in an all natural combination that draws out toxins, lowers stress, and soothes aching joints and irritated skin.) A full trim or groom for dogs $48.00, includes...
Read More
Previous
Next
Only the best care at Rain Dogs!
Rain Dogs Pet Grooming is the only Venice FL dog groomer with truly tender grooming methods to give your pet a stress free grooming experience. Because each animal has a unique personality, we will give your pet the time and attention they need to ensure the greatest experience possible and to come out looking its best.
Each pet will have a unique grooming experience based on breed, personality, and disposition. To achieve this, a unique dog groomer with experience is essential. Whether grooming a younger or older animal, you need an expert to tenderly care for your pet. Let the exceptional staff at Rain Dogs Pet Grooming pamper your pet with love like royalty.
We now have Live Web Cams for Rain Dog grooming's customers!
Free frills and finishings! Including all bling and Bow-Wow Bindi's, ties, bandannas and bows.
No cages!
Nice and clean environment
Special pen for blind and special need pets
Filtered water for drinking and for bathing, no chlorine that can irrigate the skin of your dog or cat
We groom Cats and Bunnies, too!
Your pet WILL be told they are loved while at Rain Dogs.
Book you appointment now, so you can say "I am a Rain Dog too!"
Call: 941-485-8888

Business hours:
Mon-Fri:  8 AM to 4PM

Angie's List:
Perfect A Rating in all categories
Leave a review at www.angieslist.com
Read More